Diving In Freeport Grand Bahama Rates & Packages
Our Bahamian waters are full of colorful fish and coral that rises from a sandy bottom with a vertical growth of 10 feet (3 meters). The reef consists of various corals, sponges, sea fans and is a home to a variety of marine life, such as angel fish, parrot fish, spiny lobster, turtles, sting rays, moray eels and much more. In some places the reef has even grown into intricate canyons and tunnels, providing lots of opportunities for you to explore. It is a divers paradise and a great place to learn how to scuba dive.
Multiple Dive Packages
All Prices include VAT (12%) . Effective July 1st 2018
1 dive $55
2 dives $95
3 dives $120
4 dives $150
6 dives $210
10 dives $310
Additional dives $30
Note
: You can mix and match your dives as single or 2-tank dives
Equipment Rental (per dive)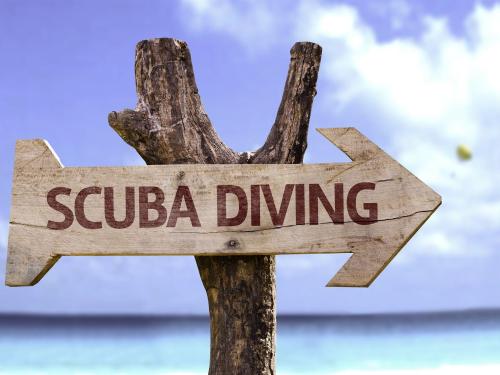 $5 for BC
$5 for regulator
$5 for wet-suit

Mask, fins, tank, weight-belt are included in the packages.
We also offer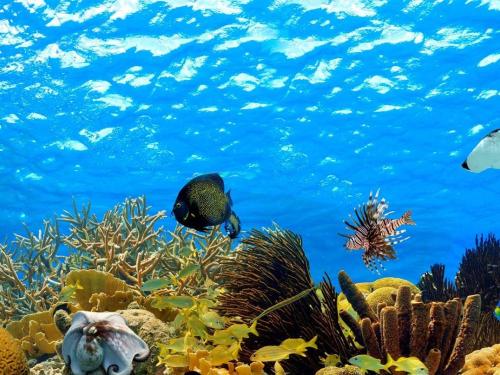 Certification Course $399
Learn to Scuba Dive $120
Referral $250
Rusty Diver $90
Snorkeling $45
Passenger $25

Specialty Dives
Wreck Dive
Shark Dive
Scuba Dive Instruction
LEARN TO DIVE - RESORT CLASS - $120
Resort classes are held daily from 9 a.m. till 12:00 noon.
The price is $120 per person, including equipment.

The course includes the following:
Watching a video tape
Demonstrations and instructions by the pool
Practicing new skills in the pool
A 5-10 min. boat ride to the dive site
A beautiful 40 minute shallow reef dive
Includes equipment

RUSTY DIVER - $90
Before you go diving we will do a pool check where you will be performing some of the basic skills such as: clearing your mask and regulator
Price include 1 dive
__________________________________

NAUI or SSI CERTIFICATION COURSE - $399
Our NAUI Certification course is $399, including equipment, and it takes about 3-4 days.

The course includes:
Watching a videotape
Reading a book
Practising in the pool
4 Open Water dives with skills – including equipment
You finish with a test

REFERRAL - $250
Some of the skills you will be tested on, include:Take off and clear your mask under the water
Take out and clear the regulator
Weight and tank ditch and recover
Body breathing
Emergency swimming accent
Bouyancy check
Cramp release
Includes equipment